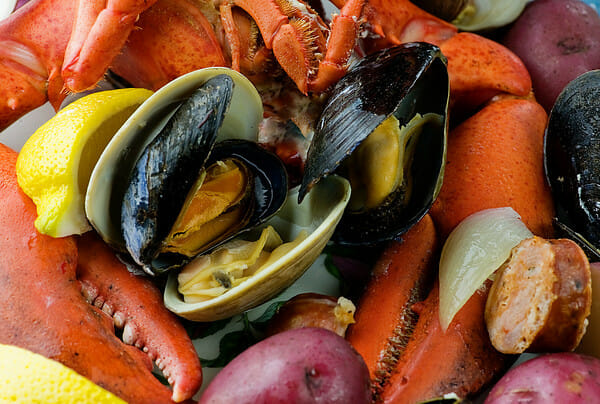 Right now, at this very moment, this is what my mailbox looks like: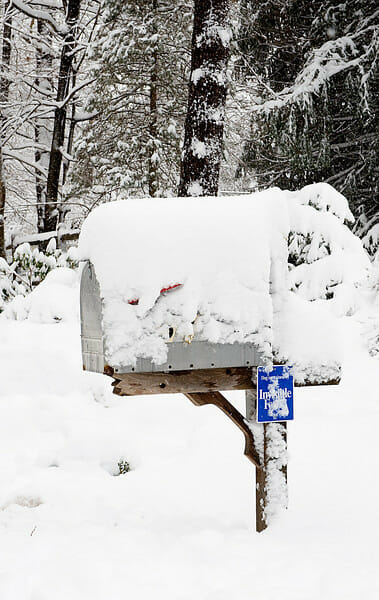 I mention this because it is usually right at this time of year that I start getting this deep yearning for a clambake. Not in the middle of July and August, when a clambake is a reasonable thing to yearn for. No, not me, I am a "need to have a clambake in February" kind of girl. I know, I know. But where there's a will, there's a way, and so….
INDOOR CLAMBAKE!!!
Honestly, it's one of the easiest dinners you can make, assuming you can handle the trauma of putting the lobster in the pot. (I can't. I tried. But as usual, I ran out of the kitchen like the coward that I am and left that part to the Southern husband.) Here's what you need: Lobsters. Clams. Mussels. Baby red potatoes. Sausage – I like andouille sausage, but keilbasa or any other hearty, good-sized sausage will do. Corn on the cob, if you can find it. A couple of onions. Garlic. Lemons. A really, really, really big pot. Some Jimmy Buffett music. Ready?
OK, take that big old pot and layer (in order) the onions, the garlic, the lobsters, the clams, the mussels, the potatoes, the corn and the sausage. At this point the lobster will start waving at you from the pot and you will need to run out of the kitchen while braver people settle them back in there where they belong. If you are me. Then add about 5 inches or so of water or chicken broth. Cover the pot and turn the heat on high. Check it after 20 minutes or so, and if the lobsters are bright red and the clams and mussels are open, you're done! Melt some butter, cut up some lemon wedges, line your table with newspaper and you are ready to roll. I usually put the whole lot into one big bowl, scatter some lobster crackers around, and let the games begin. If you use a pretty thick layer of newspaper you can just let folks drop the shells right onto the table, and then clean-up is as easy as rolling up the paper with the shells inside.
It's almost like summer.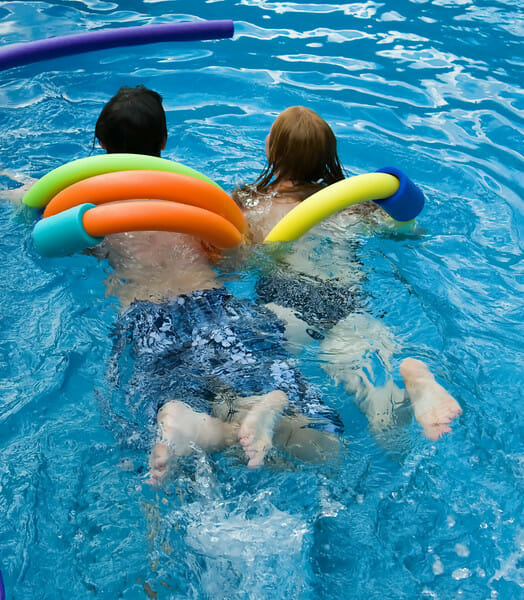 Only four months to go….in the meantime, recipe below. 

Print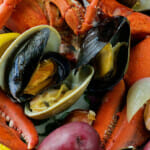 Indoor Clambake!
---
Ingredients
3 onions, peeled and quartered
8 garlic cloves, peeled and halved
4 lobsters
2 dozen clams, cleaned
2 pounds mussels, scrubbed
16 small red potatoes, halved
4 ears corn, husked
1 pound cooked sausage, cut into chunks
Melted butter for dipping
Lemon wedges for serving
---
Instructions
In a very large pot, layer from bottom to top: onions, garlic, lobsters, clams, mussels, potatoes, corn, sausage.
Add 5-6 inches of water or chicken stock
Cover and cook over high heat for 20-30 minutes until lobster is red, clams and mussels are open and potatoes are tender. Serve with butter and lemon.