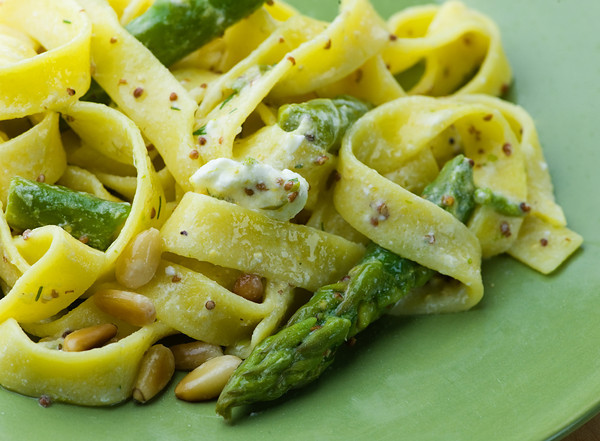 Okay, this scrumptious recipe comes with a history lesson and a lead on the some of the most delicious goat cheese I've ever eaten. Ready? Here goes.As those of you who have been reading this blog for a while already know, my favorite place on this earth is the beautiful state of Vermont, where I spent a happy childhood disobediently running through corn fields, putting on plays with my cousins in my grandparent's horse barn and otherwise frolicking around.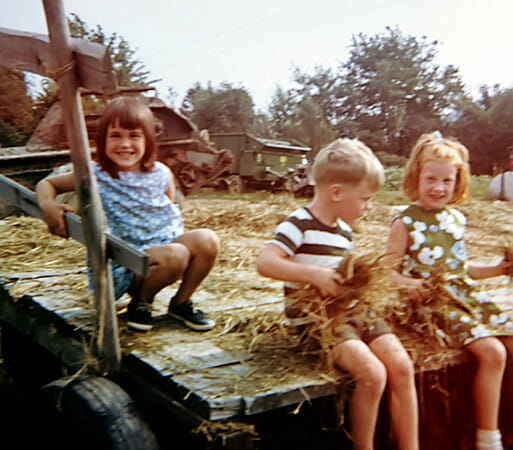 Yep, that's yours truly on the hay cart, dressed very appropriately in the green flowered dress. Thank God I'm A Country Girl.
Anyway, I escape back up there whenever possible, and one of the places we always love to visit is Hildene Farm in Manchester. (Here comes the history lesson.)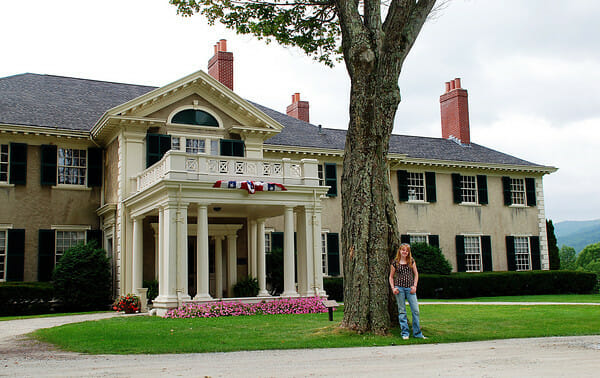 I bet you did not know that Robert Todd Lincoln (only child of Abraham and Mary Todd to survive to adulthood) had a summer home in Vermont, did you? He did, and it is gorgeous Hildene Farm, where you can tour the historic home…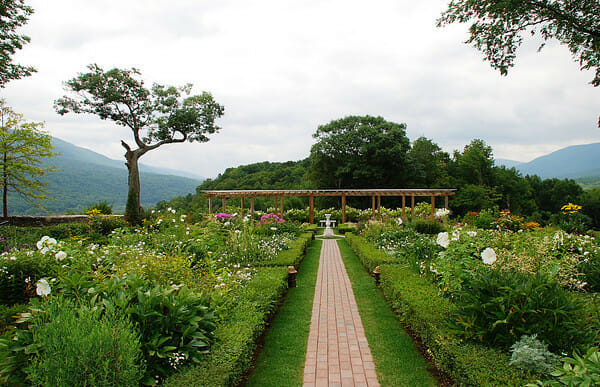 And wander through the beautiful gardens…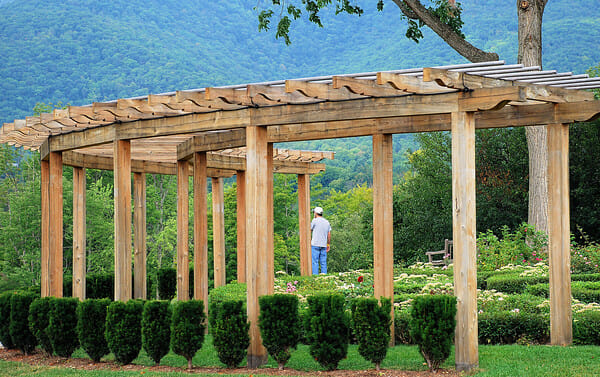 where thousands of peonies are in full gorgeous bloom each summer…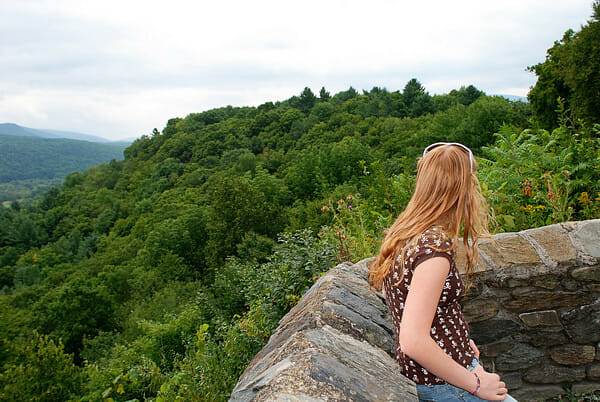 …and take in the spectacular views of the Battenkill Valley. Even the teenager got a little inner peace here, while feverishly looking for cell phone reception. (Southern Vermont…not so great on the whole cell phone reception thing, which is panic-inducing to teenagers. Mine, anyway.) I just love this place. So imagine my delight when my aunt and uncle came down from Vermont for the weekend recently and dropped this off for me.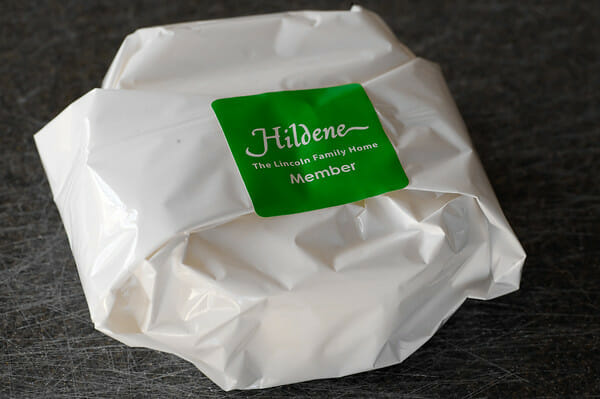 As it turns out, for the last three years Hildene has been developing a cheesemaking operation, using cow's milk from local farms and milk from their own herd of Nubian goats. This round of cheese was one of the first samples created last January. And oh, my goodness.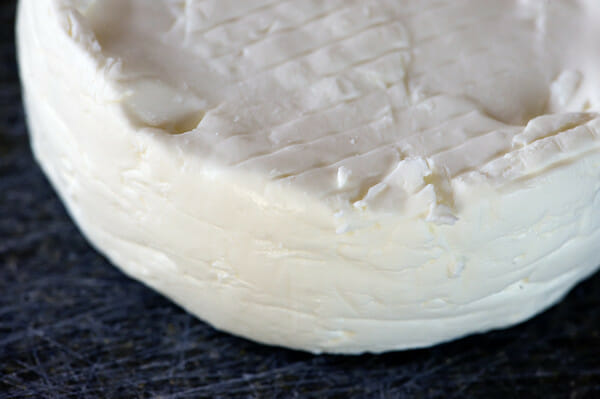 Is it the sweet Vermont air? Is it the Nubian goats? Is it the benevolent spirit of Robert Todd Lincoln? Whatever it is, it made for one of the most creamy and delicious goat cheese I have ever eaten. We started out with just some of it on crackers and then used the rest of it in a fettuccine dish that used chopped fresh asparagus, some grainy mustard and a good helping of this spectacular cheese. Heaven, heaven, heaven. This summer the nice folks at Hildene have promised me a behind the scenes peek at the cheese-making operation, and my Nikon and I will be back with a full report (I can hardly wait to see what a Nubian goat looks like!). In the meantime, if you are ever in the area, you MUST stop in and visit beautiful Hildene – click here for more info. The plan is to make cheese all year round, from this delicious goat cheese to Edam, Havarti, Gouda and Feta, so you can pick yourself up some cheese while you are there.
And if you can't make it to beautiful Vermont, you can still pick up some nice goat cheese at your own market and try out this quick and elegant recipe.
Print
Fettuccine with Asparagus and the Best Goat Cheese Ever!
---
Yield:

3-4
Ingredients
1/4 cup pine nuts
3/4 pound fettuccine
2 bunches asparagus, trimmed and cut into 2 inch pieces
4 ounces goat cheese, cut into pieces
2 tablespoons grainy mustard
2 tablespoons chopped fresh dill
---
Instructions
Toast pine nuts in a small skillet until golden, about 2-3 minutes
Cook pasta in salted water until al dente, adding asparagus in last 5 minutes of cooking time. Reserve 1 cup of pasta water and drain.
Return pasta, asparagus and reserved pasta water to pot and toss with goat cheese, mustard, dill and pine nuts. Season with salt and fresh ground pepper and serve.
Recipe adapted from Everyday Food