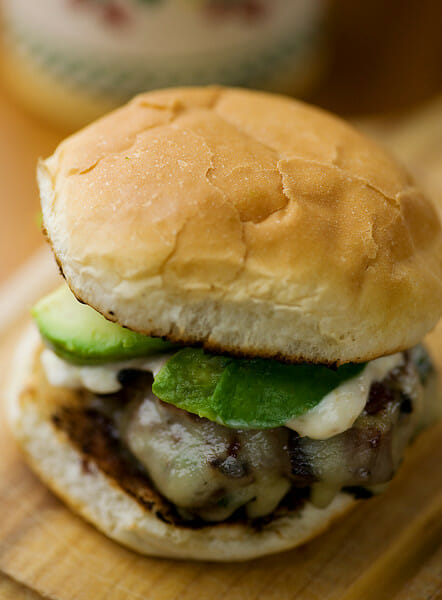 Now, if I was REALLY organized, I would have gotten this out to you last week when you still had all that leftover corned beef from Pt. Patrick's Day still in your fridge (maybe you still have some?). And while we just loved the little salty hit that the corned beef gave to this recipe, if you are fresh out of corned beef using all ground beef will still work just fine.
If you don't count the episode where I sent the Southern husband out into a raging snowstorm to grill tomatoes for me, this was the first time we cranked up the grill for the 2010 grilling season. All of the sudden it is sunny and gorgeous and 70 degrees here in northern New Jersey, and around my house that means Hamburger Season. We found this creative approach in the Costco Connection magazine — same place that I found the outrageously wonderful Caramel Apple Cake. The recipe comes from a blog that Costco features from time to time called Amazing Sandwiches, and there are quite a few on that blog that are pretty dang amazing for sure. They have something up there right now that calls for blueberry guacamole, which is a little too exotic for me, but if you like to walk on the wild side sandwich-wise, go check them out.
In the meantime, here's their recipe for Corned Beef Burgers, and here's hoping that wherever you are, spring has sprung.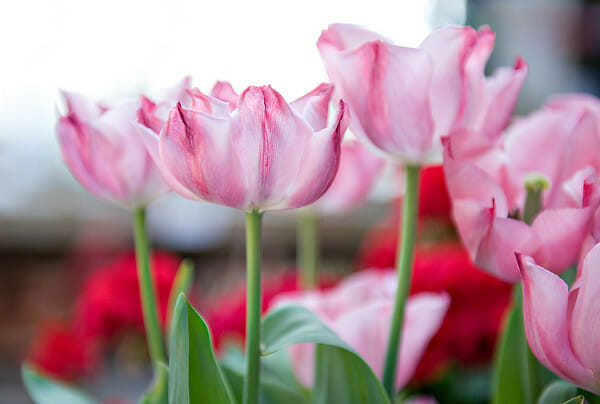 CORNED BEEF BURGERS, from Amazing Sandwiches 
Print
Ingredients
8 oz corned beef
8 oz ground chuck
1 ½ tsp freshly ground black pepper
½ tsp salt
½ tsp cayenne pepper
1/3 cup coarsely chopped parsley
olive oil
4 hamburger buns
8 slices Swiss cheese
1 medium sized Haas avocado, thinly sliced
Horseradish Mayo (recipe follows)
Horseradish Mayo
8 tbs mayonnaise
4 tsp freshly grated horseradish root
---
Instructions
Preheat the grill or cast iron skillet on medium high.
Place corned beef slices in food processor and pulse for 2 seconds to shred. In a medium sized bowl, combine the shredded corned beef, ground chuck, pepper, salt, cayenne peper and parsley. Divide the mix into four equal portions and form four (1/4 – 1/3 inch thick) burgers. Spray or brush each side with olive oil. Grill (or cook in skillet) for 3 – 4 minutes per side to achieve a medium-well done burger. In the final minute of cooking, place two slices of Swiss cheese on each burger. Cover the grill (skillet) and continue to cook for another minute.
To serve, place 1 tablespoon horseradish mayo on the bottom half of each hamburger bun. Add the burger. Top with one teaspoon more of the horseradish mayo, and a few thin slices of avocado.
Horseradish Mayo
Mix mayonnaise and horseradish in small bowl.
Notes
Note: Grated horseradish root loses it's potency, so make just enough to use immediately.