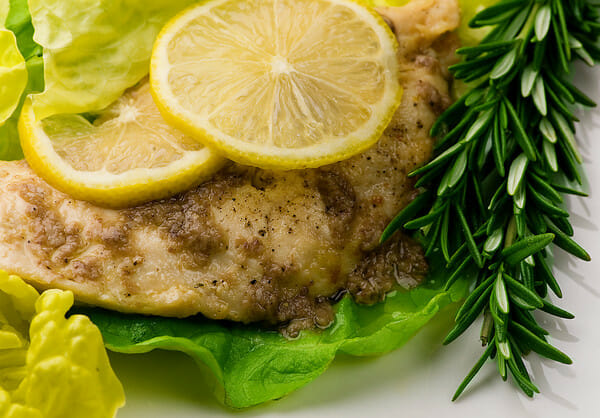 This recipe almost didn't get made, because it is one of those recipes you tear out of the paper because it sounds so lovely and elegant, and then every time you come across the clipping it just sounds too fancy and complicated, but there's something about it that makes you hang on to the clipping…repeat as needed. But one day I got up the energy, and decided it was Chicken Confit Day.
What is confit, you may ask? (I definitely had to ask.) "In the savory kitchen, it historically refers to a meat submerged in flavorful rendered fat and cooked slowly until very tender. Confit has recently been expanded to include interpretations such as slowly cooking meat, fish or vegetables in a flavorful oil such as olive oil (which may or may not be infused with secondary flavors)." I got this helpful info from CD Kitchen, which is a great place to go for cooking info, along with some pretty cool recipes (right now they have a recipe up for something called "Death by Garlic Penne." I guess if you gotta go, that's as good a way as any.)
But I digress. So, in this case chicken confit turned out to mean heating up a LOT of olive oil with garlic, shallots, rosemary, thyme and red pepper flakes, and then slowly cooking boneless chicken cutlets in the oil until they are tender. In the meantime you make a simple dressing out of minced anchovies, garlic, parmesan cheese and lemon juice (think Caesar salad-taste) that gets drizzled over the chicken, and I served the whole thing over Bibb lettuce.
I found this recipe in the New York Times and the original link is below, but I did adapt the cooking method here. Their approach was to heat the oil up, drop in the chicken, turn it off and let the chicken cook in the off-the-heat oil. I found that this method did not cook the chicken completely, so MY approach was to leave the heat on medium. But with that change, this recipe makes a very interesting, different and delicious chicken dish.
CHICKEN CONFIT, adapted from The New York Times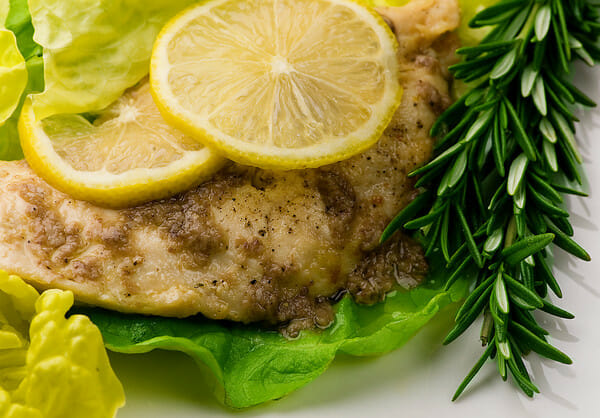 Ingredients
1 1/2 pounds boneless, skinless chicken cutlets
Kosher salt to taste
Freshly ground black pepper to taste
3 cups extra virgin olive oil, more if needed
4 garlic cloves, coarsely chopped
2 shallots, thinly sliced
3 rosemary sprigs
1/2 bunch thyme
1/4 teaspoon crushed red pepper flakes
5 anchovy fillets
3 tablespoons grated parmesan cheese
2 tablespoons fresh lemon juice, more to taste
Salad greens, for serving.
Directions
1. Season chicken well with salt and pepper. In a very large skillet or stock pot with a lid, heat oil over medium-high heat with half the garlic and all the shallots, rosemary, thyme and crushed red pepper flakes until there are small bubbles on surface and around garlic.
2. Carefully slip in the chicken cutlets, making sure they are submerged in oil (add more oil if necessary.) Cover skillet or pot and turn heat to medium.
3 Cook chicken for 10 minutes. Make a small cut into middle of a cutlet. If chicken is not done, return to pot for another 2 minutes and check again. When cooked through, drain chicken on paper towels; remove cooked garlic, shallots, herbs and red pepper flakes from oil and discard, reserving oil itself for dressing.
4. Prepare dressing by mincing anchovies and remaining garlic and mixing them together with a large pinch of salt until you get a rough paste. Put paste in bowl and whisk in the parmesan, lemon juice and another pinch of salt and pepper. Slowly drizzle in 7 tablespoons olive oil from pan. Taste and add more lemon juice or salt, or both, if needed.
5. Serve chicken over a bed of greens drizzled with anchovy dressing.