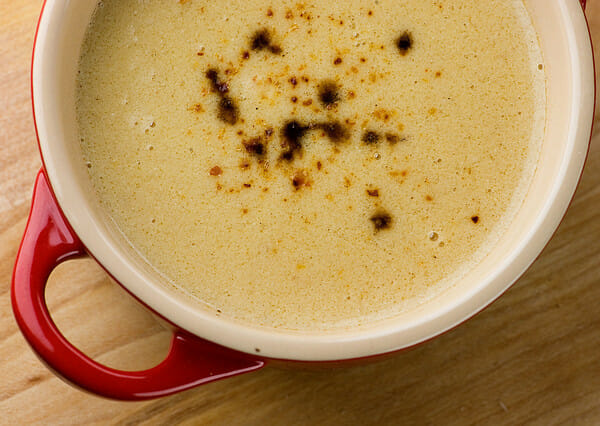 ½ stick butter
2 cups chopped onion
2 celery stalks, chopped
2 minced garlic cloves
¼ cup flour
¼ teaspoon paprika
¼ teaspoon red pepper
4 cups chicken broth
1½ cups half and half
2½ cups grated cheddar
Worcestershire sauce
1. Melt butter in large saucepan over medium high heat and add onions, celery and garlic. Saute until tender, about 5 minutes.
2. Mix in flour and spices and stir. Stir in broth and bring to boil. Reduce heat and simmer 15 minutes. Strain solids out and return liquid to pot.
3. Add half and half to soup and bring to simmer. Add cheese in handfuls and stir until each addtion is melted. Season to take with salt and pepper. Serve with Worcestershire sauce drizzled on top.