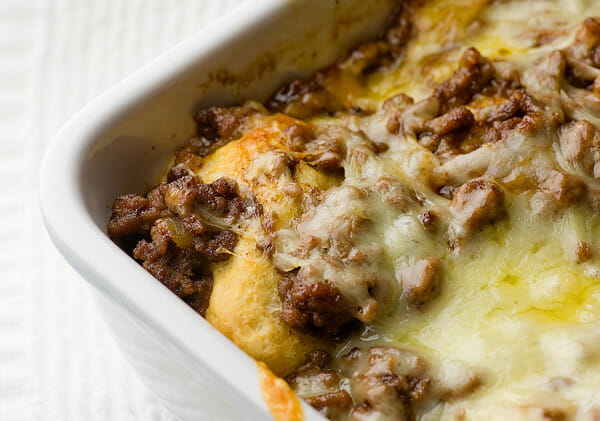 1 pound ground beef
½ chopped onion
¾ cup barbecue sauce
Tabasco sauce to taste
1 large can refrigerated biscuits
2 cups shredded cheddar cheese
Preheat oven to 375 and grease 9x13 baking dish.
Cook ground beef in a large skillet until it begins to brown, and then add onion. Cook until beef is fully browned. Stir in barbecue sauce and Tabasco.
Lay biscuits in single layer in the baking dish. Top with beef mixture. Sprinkle cheddar cheese evenly over all.
Bake until biscuits are cooked and cheese is melted, about 20 minutes. Let cool for about 5 minutes and then serve.
{Please close floating ads before printing.}
---
Article printed from Framed Cooks: http://www.framedcooks.com