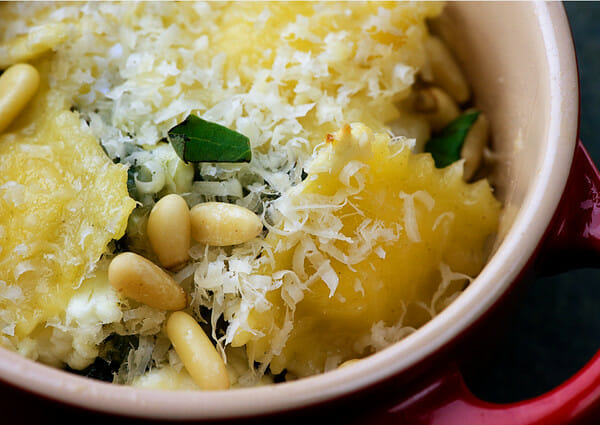 1 large bunch fresh basil (save a few leaves for garnish)
4 cloves garlic
¼ cup olive oil
8 ounce package fresh ravioli
4 ounces goat cheese
¾ cup cream
½ cup grated parmesan cheese
Pine nuts for garnish
1. Process basil and garlic in food processor until minced very fine. Add enough olive oil to make a thick sauce. This is the pistou
2. Cook ravioli for half the package cooking time. Drain and toss with remaining oil.
3. Butter 4 individual serving dishes and layer ingredients as follows, dividing ingredients into quarters: layer of ravioli, goat cheese, pistou, remaining ravioli, cream and parmesan cheese.
4. Bake in 400 degree oven for 10 minutes or until ravioli starts to turn golden at the edges.
5. Serve garnished with pine nuts and chopped basil.