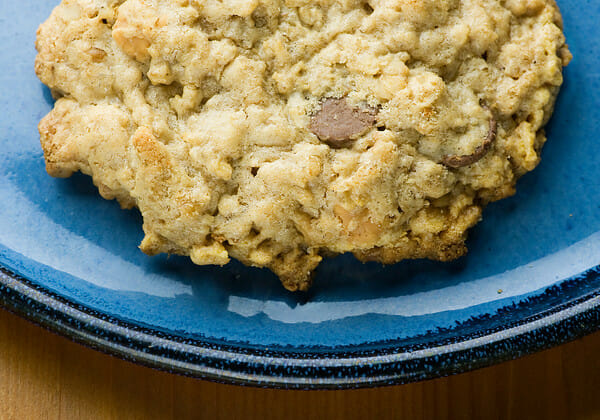 Prep time:
Cook time:
Total time:
2 sticks of butter, softened
2 cups of white sugar
2½ cups of brown sugar
6 eggs
3 cups of creamy peanut butter (one sister uses crunchy, I don't know what the difference is)
9 cups of oatmeal
1. Preheat oven to 350
2. Beat butter, granulated sugar, brown sugar in large mixer bowl until creamy.
3. Add eggs, one at a time, beating well after each addition. Gradually add peanut butter, stir in oatmeal.
4. Add: Choose three:
Milk chocolate chips
Butterscotch chips
Baking M&M's
Peanut butter chips
Raisins
Walnuts
I use: ¾ bag of butterscotch chips, ½ bag chocolate chips, ⅓ bag peanut butter chips, 1 cup of walnuts. People seem to like the butterscotch taste. My sister uses: 2 cups of chocolate chips, ½ lb mini M&M's and then picks one or two of the others, adding amounts to her taste. But what does she know?!
5. Bake for 8-10 minutes and cool on rack for 5 minutes before transferring to cooling rack.