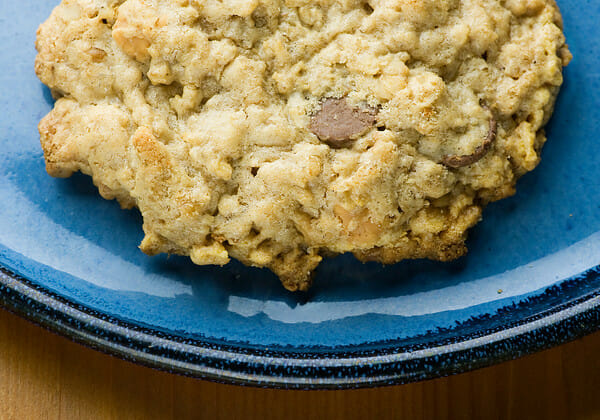 This one comes courtesy of my friend L, who is as sweet as these cookies. We had them at our little Super Bowl shindig recently, and people who never eat dessert (you know who you are!) ate them. People who always eat dessert ate them. People ate them before, during and after dinner. Let's just say they were a monster hit.
So of course I cornered her and pleaded shamelessly for the recipe. And unlike some of my other sweet friends (you know who you are!) she happily handed it over. And when I looked it over, I realized that the recipe is almost as fun as the cookies. It's a mix and match approach, and what I mean by that this this: You start with a cookie dough base made up of butter, sugar, eggs, peanut butter and oatmeal. Then you get to pick THREE of the following to mix in….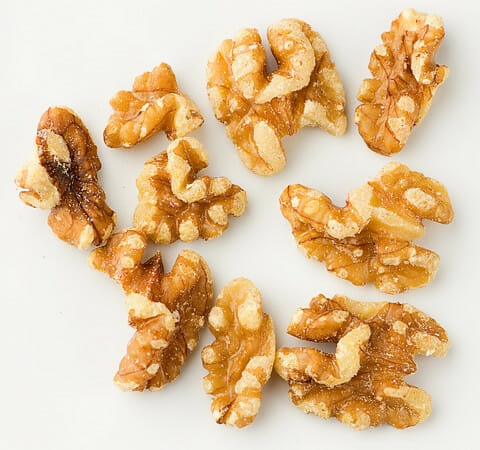 Walnuts. (Although I'm sure if you are a pecan or an almond person, those would be okay too.)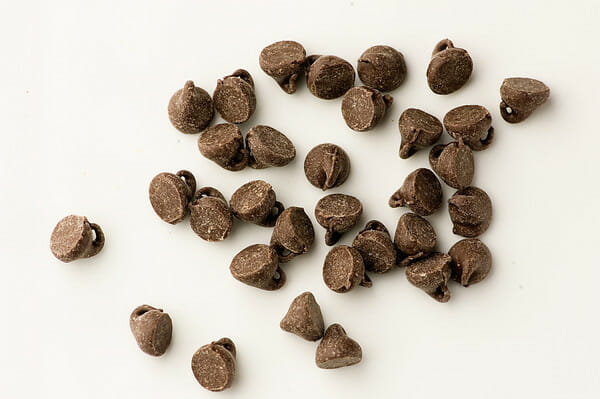 Chocolate chips. The old classic.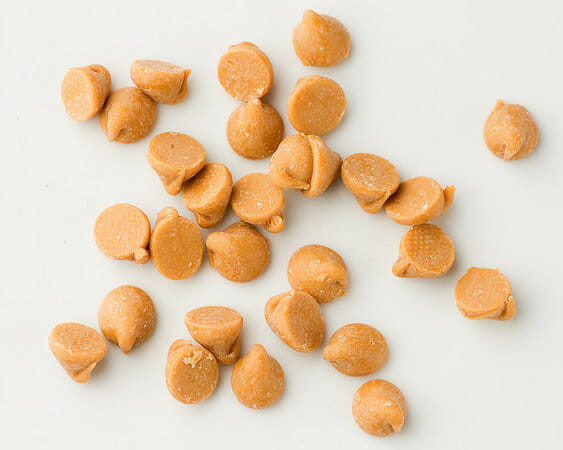 Butterscotch chips. Love 'em.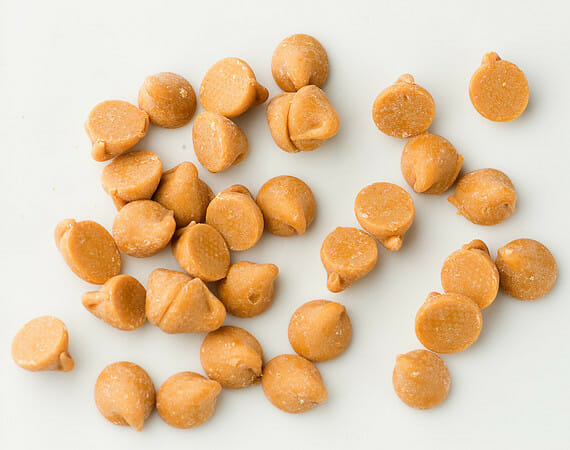 Peanut butter chips. Yes, I know they look just like the butterscotch ones. You will just have to trust me on this, and know that I sampled both chips carefully, all in the name of science.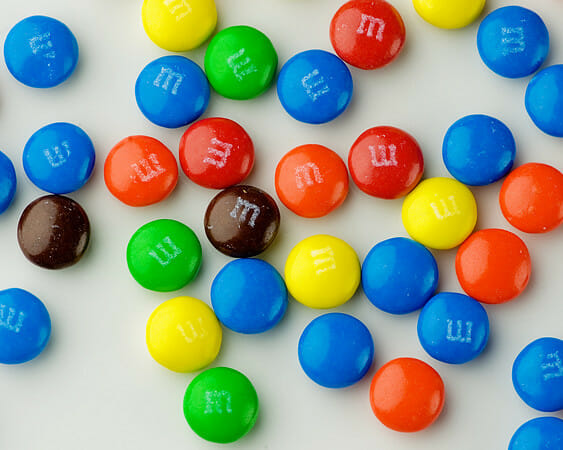 M&Ms. Mmmmmmmm&Ms. Yum.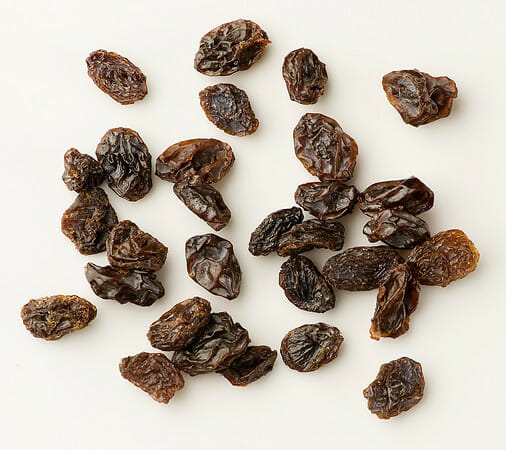 Raisins. I gotta tell you, with the other choices, I am afraid for the raisins. Hang in there raisins, I am sure there are some healthy people out there who will pick you and the walnuts.
Once you have made your final selection, you mix 'em into to your cookie dough, bake them, put them on a plate, and stand back. Now as for the recipe below, I have not changed one word of it because I would not want to mess with perfection, and because I think the color commentary in there is just classic. L has many, many sisters, and clearly the configuration of the monster cookies is a point of family debate in her house. I see that the amounts of the mix-ins are left up to the baker to play with. I also see that L went with not three of the mix-in choices but FOUR. This is why I love this girl.
Monster Cookies. No Fear.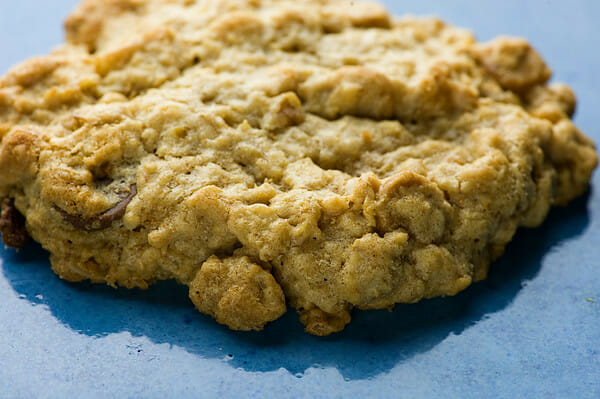 MONSTER COOKIES!
Monster Cookies!
Ingredients
2 sticks of butter, softened
2 cups of white sugar
2½ cups of brown sugar
6 eggs
3 cups of creamy peanut butter (one sister uses crunchy, I don't know what the difference is)
9 cups of oatmeal
Instructions
Preheat oven to 350
Beat butter, granulated sugar, brown sugar in large mixer bowl until creamy.
Add eggs, one at a time, beating well after each addition. Gradually add peanut butter, stir in oatmeal.
Add: Choose three:
Milk chocolate chips
Butterscotch chips
Baking M&M's
Peanut butter chips
Raisins
Walnuts
I use: ¾ bag of butterscotch chips, ½ bag chocolate chips, ⅓ bag peanut butter chips, 1 cup of walnuts. People seem to like the butterscotch taste. My sister uses: 2 cups of chocolate chips, ½ lb mini M&M's and then picks one or two of the others, adding amounts to her taste. But what does she know?!
Bake for 8-10 minutes and cool on rack for 5 minutes before transferring to cooling rack.