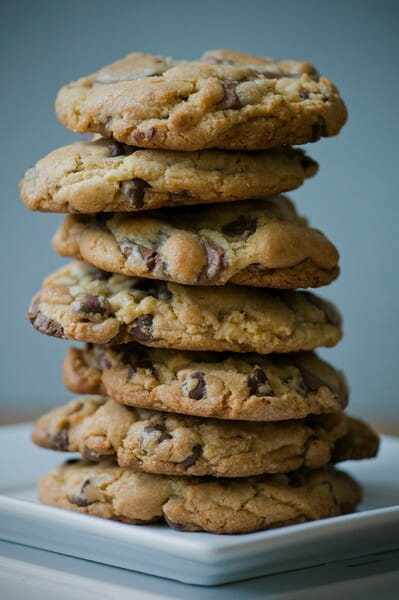 Well, my mocha chocolate chip cookie cookbook giveaway contest was my most successful EVER. You guys do love your cookies, and who can blame you? The overwhelming favorite by a country mile was good old chocolate chip. You like them chewy and crunchy and warm and gooey, and so do I. The picture above is from my all-time favorite chocolate chip cookie recipe, which is the one from the classic New York Times article about the best chocolate chip cookie recipes ever. It takes two days, but I promise you — promise you! — that it is worth it. Here's the link:
Best Chocolate Chip Cookies Ever!
Meantime, thanks so much for all the comments, and I know you are all dying to know who is going to be the happy owner of this: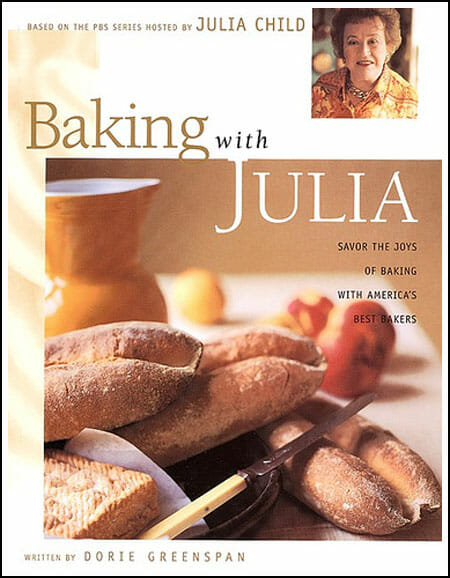 Now, originally I had three of these to give away, but I was so blown away by all the comments that I couldn't bear to just stop after three, so I got a couple more of them. Which means that the five lucky folks below are going to find this in their mailbox next week.
Once again, thank goodness for Random.org, which I always use to pick the winners. I could never bear to do it myself. And want to know something really mysterious? The five comments that Random.org picked? Not one said chocolate chip cookies.
Hmmm.
Okay, drumroll please……
Winner #1: Morgan Lee, who loves cornflake cookies. Never heard of them, but I'm up for it!
Winner #2: Topher, who loves snickerdoodles. I love those too. I might have to make some very, very soon.
Winner #3: Elga, who loves chocolate and pistachio biscuits. Tres fancy!
Winner #4: NikiTheo, who loves peanut butter and jelly cookies. Please share that recipe. I'll be waiting anxiously….
Winner #5: Erin, who said "what about cookie dough?" Well, of COURSE! And Erin, there was no contact info for you on your entry, so email me here and tell me how to find you.
As for the rest of you guys, thanks so much for entering, and check out my fun Valentine giveaway, going up on the blog tomorrow night.
xoxox