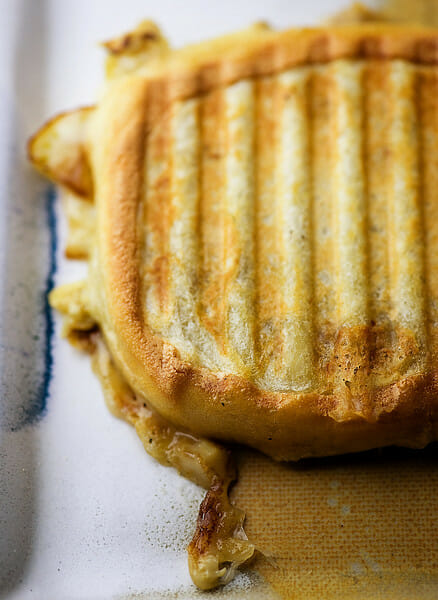 4 slices ciabiatta bread or two ciabiatta rolls, split
1 cup marinated artichoke hearts, chopped
4 ounces sliced fontina
Olive oil
Salt and fresh ground pepper
1. Preheat the panini grill.
2. Spread a thick layer of artichoke hearts over one slice of bread. Top with a layer of fontina. Drizzle with olive oil and sprinkle with salt and pepper
3. Grill for 4 minutes or until the bread is golden brown and the cheese is melting. Serve immediately.