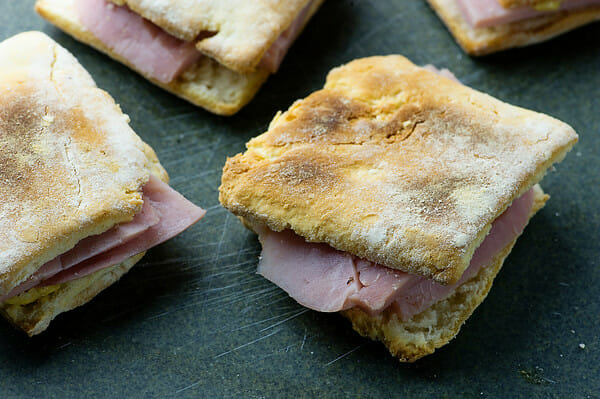 2½ cups self-rising flour
4 tbsp. butter
1 cup buttermilk
4 oz. thinly sliced cooked 

country ham or ham of choice
1. Heat oven to 425˚. Sift flour into a large bowl; mix in butter until the mixture has the consistency of cornmeal. Using a wooden spoon, stir in buttermilk to form a dough. Transfer dough to a floured work surface; knead briefly until smooth.
2. Roll dough into a 1⁄4"-thick rectangle. Cut dough into twelve 4" x 3" rectangles; transfer to a baking sheet. Bake until golden brown, about 15–20 minutes. Cool slightly. To serve, slice biscuits, spread with your favorite mustard and stuff with ham.