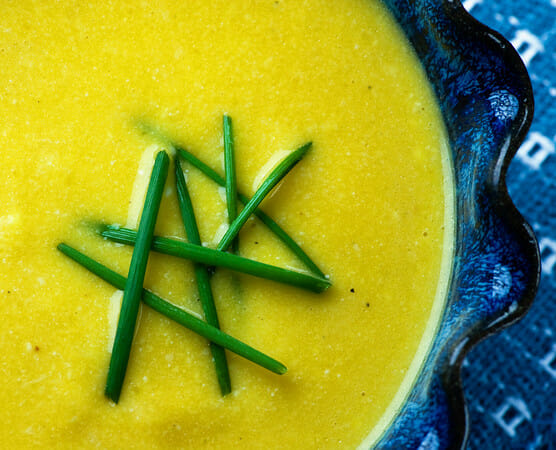 Ingredients
2 pounds butternut squash, peeled and cut into chunks
4 cups chicken broth
1 cup sour cream
1/2 cup grated cheddar cheese
2 tablespoons butter
1/4 teaspoon cayenne pepper
Salt and black pepper to taste
Cut chives for garnish
Directions
1. Place squash and broth in large saucepan and bring to a boil. Reduce heat to medium and simmer until squash is tender, about 20 minutes.
2. Remove from heat and cool. Puree in blender until smooth.
3. Return to saucepan over medium low heat. Add cheese, cayenne, butter and sour cream and stir until heated through -- do not boil.
4. Taste and season to your liking with salt and pepper. Garnish with chives and serve.