Turkey, Cranberry, Brie and Bacon Panini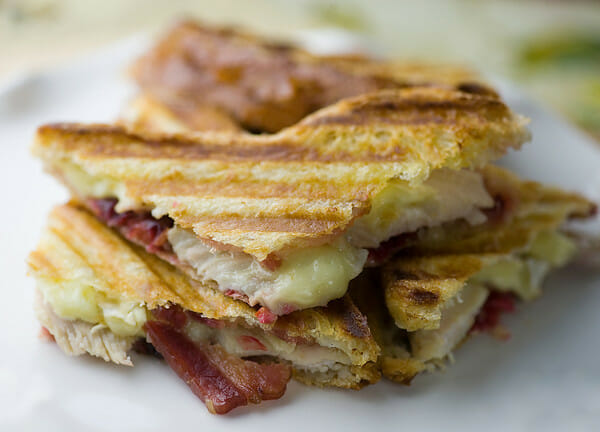 4 slices country bread
Sliced turkey
½ cup cranberry sauce
Sliced Brie cheese
2 slices bacon, cooked and cut in half
Olive oil
1. Heat panini maker to medium high
2. Brush one side of bread slices with olive oil (this will be the outside)
3. Lay bread slice oil side down on work surface. Layer with turkey, then cranberry sauce, then cheese, then bacon. Top with second slice of bread, oiled side on the outside
4. Place in panini maker and press down. Cook for 3 minutes.
5. Remove, let cool for a minute, slice in quarters and serve hot.
{Please close floating ads before printing.}
---
Article printed from Framed Cooks: http://www.framedcooks.com