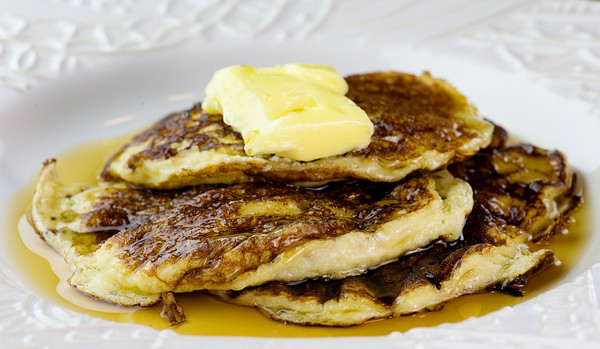 Ingredients
1 cup sour cream
7 tablespoons flour
1 tablespoon sugar
1 teaspoon baking soda
1/2 teaspoon salt
2 large eggs
1/2 teaspoon vanilla
Butter
Maple syrup
Directions
1. Place griddle or frying pan over medium low heat to get hot.
2. Put sour cream, flour, sugar, baking soda and salt in medium bowl. Stir very gently until just combined
3. Whisk eggs in separate bowl and add vanilla.
4. Pour egg mixture into sour cream mixture and stir gently.
5. Melt a tablespoon of butter on skillet.
6. Pour the batter onto skillet 1/8 cup at a time.
7. Cook for 1/2 minutes, then carefully flip and cook for another 45 seconds. Remove to plate and serve with butter and maple syrup.