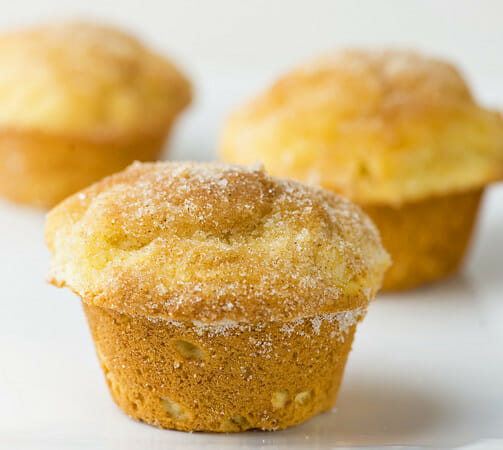 6 tablespoons unsalted butter
6 tablespoons shortening
1 cup sugar
2 eggs
1 teaspoon salt
½ teaspoon nutmeg
1 cup milk
3 cups flour
4 teaspoons baking powder
1 cup unsalted butter, melted
1 cup sugar
1 tablespoon cinnamon
Preheat oven to 350. Grease a 12 muffin muffin tin.
Cream butter, shortening and sugar together. Beat in the eggs, salt and nutmeg.
Combine flour and baking powder. Stir in flour alternately with milk into the butter mixture until the everything is just combined.
Fill muffin tins ¾ full and bake for 20-25 minutes.
Combine remaining sugar and cinnamon in a bowl.
When the muffins are done, cool for one minute and then turn out onto cooling rack.
Immerse each muffin briefly in melted butter and then roll in cinnamon sugar. You can either do this with the whole muffin or you can just do the top.
Make sure you eat the first one warm. It will make everything right with the world.
{Please close floating ads before printing.}
---
Article printed from Framed Cooks: http://www.framedcooks.com