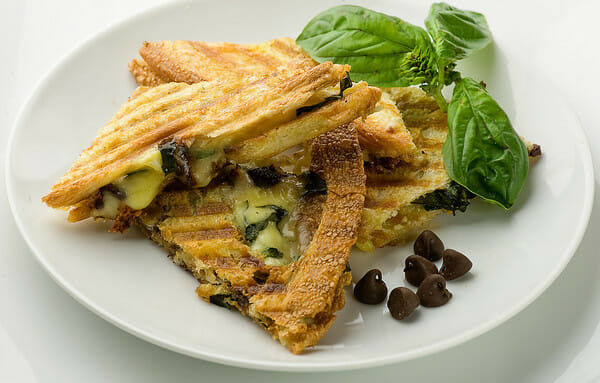 4 slices good quality bread
4-6 slices Brie cheese
¼ cup good quality chocolate -- chopped or chips
¼ cup fresh sliced basil
Olive oil
1. Brush both sides of bread with olive oil. Grill in panini-maker until golden brown, 1-2 minutes. If using stovetop skillet, cook on both sides until both sides are golden. Transfer to work surface.
2. Lay 2-3 slices cheese on bread. Top with ⅛ cup chocolate and ⅛ cup basil. Place remaining bread slice on top.
3. Return to panini-maker or skillet and grill an additional 2 minutes. Remove, cut into quarters and serve.