Sesame Noodles and a Cookbook Contest!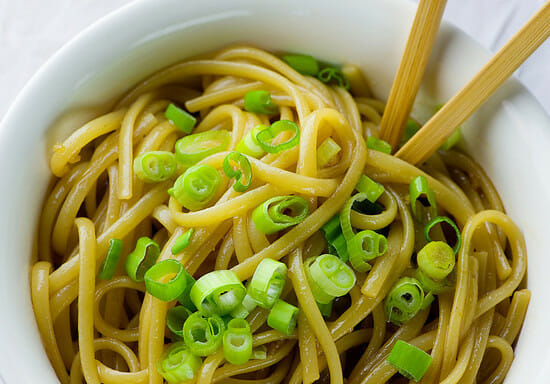 12 ounces linguine, cooked and drained
¼ cup soy sauce
2 tablespoons sugar
3 to 4 cloves garlic, minced
2 tablespoons rice vinegar
2 to 3 tablespoons sesame oil
½ teaspoon hot chile oil
4 to 5 tablespoons canola oil
2 tablespoons hot water
3 to 4 green onions, sliced thin
Whisk all ingredients (except noodles and green onions) together in a bowl. Taste and adjust ingredients as needed.
Pour sauce over warm noodles and toss to coat.
Sprinkle with green onions and toss.
{Please close floating ads before printing.}
---
Article printed from Framed Cooks: http://www.framedcooks.com