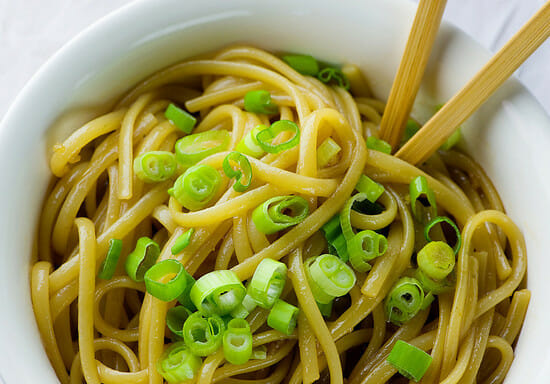 First of all, for those of you eager to get to the contest, you might as well scroll right down to the middle of this post and look at the cover of the gorgeous new cookbook by Ree Drummond, aka The Pioneer Woman.
But before I get into the contest details, I would like to submit this post as Exhibit A in my ongoing quest to do absolutely everything that the Pioneer Woman tells me to do. For those of you who don't know who she is, the Pioneer Woman writes the blog that all of us cooks/photographers/foodbloggers/dog-lovers aspire to. If you haven't visited her website yet, you are missing OUT. Not that she needs any help from me — you will probably go from here to there and then never come back again. But if you PROMISE to return, take a look at http://www.thepioneerwoman.com/. It is a sight to see.
Anyway, a little while back she put up a recipe for sesame noodles, and told us (and I quote), "Make them this weekend!"
And since I am her devoted slave, I did. Amazingly, I had everything in the house except for the hot chili oil, and so I called 1-800-MYMOTHER, who always has everything somewhere in her pantry. Of course she had chili oil, so my lunchtime that same day the Southern husband and I were sitting down to the Pioneer Woman's sesame noodles. Which were outstanding, as usual. We had them plain, but they would be terrific with some shredded chicken, and/or cucumber, carrots, shrimp, etc etc etc.
And if I haven't been enough of a Pioneer Woman groupie for one day, I also need to tell you about this new cookbook she has.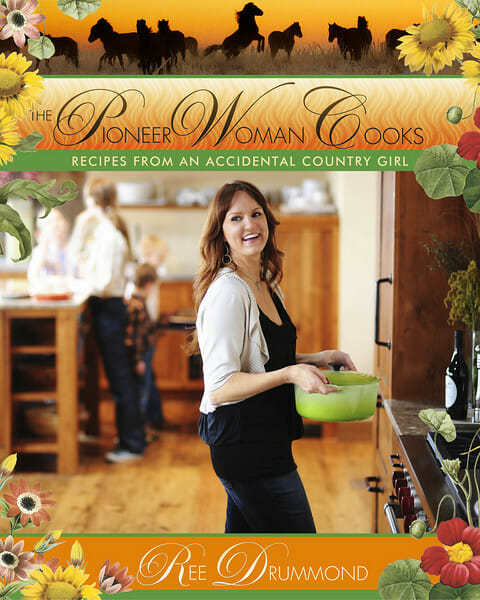 And you can read more about it at the link below…The Pioneer Woman Cooks
And guess what??? I have not one, not two, but THREE copies to give away! The rules are simple: leave a comment on this post that gives me a suggestion for a recipe you would like me to make and photograph. In one week I will pick 3 incredibly lucky commenters at random to get a copy of THE PIONEER WOMAN COOKS. Which I already know will be one of my favorite cookbooks of all time. (For my peeps who subscribe on email — click on the recipe title up top and it will take you to the web page where you can comment. I love you guys!!)
So back to the sesame noodles for a second…for all of you who have already seen this one on her site, I have road-tested it for you and it's perfect. Of course. And for the rest of you…just don't forget about me once you have seen her site. And last but not least, make sure you check the Pioneer Woman website for her book tour dates to see if she is coming to your town…if she does and you get to meet her, ask her for me how she manages to photograph Every Single Step of Every Single Recipe, and still have it come out perfectly Every Single Time?
Okay then…ready, set…comment!!
SESAME NOODLES, from www.thepioneerwoman.com 

Print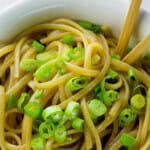 Sesame Noodles and a Cookbook Contest!
---
Ingredients
12 ounces linguine, cooked and drained
1/4 cup soy sauce
2 tablespoons sugar
3 to 4 cloves garlic, minced
2 tablespoons rice vinegar
2 to 3 tablespoons sesame oil
1/2 teaspoon hot chile oil
4 to 5 tablespoons canola oil
2 tablespoons hot water
3 to 4 green onions, sliced thin
---
Instructions
Whisk all ingredients (except noodles and green onions) together in a bowl. Taste and adjust ingredients as needed.
Pour sauce over warm noodles and toss to coat.
Sprinkle with green onions and toss.