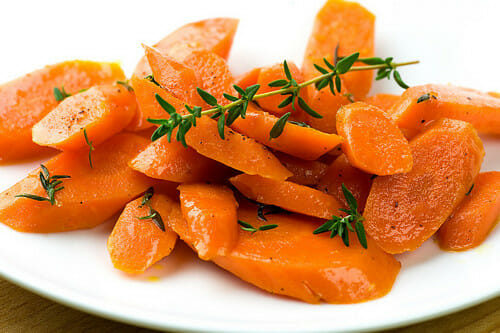 Serves 4
1½ pounds carrots cut on the diagonal into ½ inch slices
1 tablespoon butter
4 sprigs thyme, leaves stripped off
½ cup water
salt and pepper
1. In a large skillet, combine carrots, butter, thyme and water. Bring to a boil over high heat.
2. Cook until liquid is absorbed, stirring occasionally, 7-9 minutes
3. Season to taste with salt and pepper.
{Please close floating ads before printing.}
---
Article printed from Framed Cooks: http://www.framedcooks.com