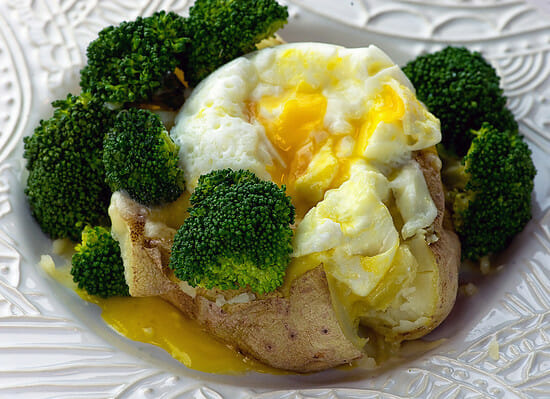 I wasn't going to blog about this one, because it was going to be a little more trouble than usual to photograph. My usual approach to photographing all these dishes on the blog is to make a little extra, which then gets photographed after dinner and then popped into the fridge for the appreciative Southern husband to have for lunch later in the week. (I developed this method after my first approach, which was to photograph one of the servings BEFORE dinner. And since I am not the speediest photographer in the world…you guessed it. Lukewarm dinner. Or on some nights, cold dinner. Until it occurred to me that I could do it after dinner if I just made a little extra. D'oh!!)
Anyway, this meal shows up on the menu regularly because after macaroni and cheese and hamburgers, it is the teenager's favorite. Except for the broccoli, but I do have to get those vegetables in where I can. So when she was doublechecking to make sure it was on the menu, she also doublechecked to make sure I was photographing it. Which I wasn't planning to, because leftover baked potato and egg…not so much. The Southern husband is very agreeable, but even he has his limits. So I had only three potatoes on hand, none scheduled for a close-up.
That did not fly with the teenager. "It's my FAVORITE! You HAVE to put it on the blog! (Much of what gets said by the teenager involves capital letters and exclamation points.)
Good grief. Okay. So with a little fancy footwork in terms of an extra egg and some reheating, I managed to both take its picture AND serve it relatively hot, and everyone was happy, including the dog (who got the extra egg). In the meantime, the teenager and I both recommend this easy, filling, delicious dinner. You can substitute pretty much any veggie or cheese that you like.
BAKED POTATO WITH BROCCOLI, CHEDDAR AND EGG
Baked Potato with Broccoli, Cheddar and Egg
Ingredients
1 Idaho potato, scrubbed
½ cup broccoli florets
¼ cup shredded cheddar cheese
1 egg, either poached or fried
1 tablespoon butter
salt and pepper
Instructions
Prick the potato several times with fork and microwave until cooked through, about 15 minutes on full power.
Steam broccoli, or microwave for 3-5 minutes with a little water until crisp-tender.
Poach or fry one egg.
Split potato open and fluff insides with fork. Spread butter over top and season with salt and pepper. Arrange broccoli over top of potato and scatter cheese over broccoli. Microwave for 1 minute until cheese is just melting.
Place egg on top and break yolk so it spreads over all. Grind pepper over top and serve immediately.