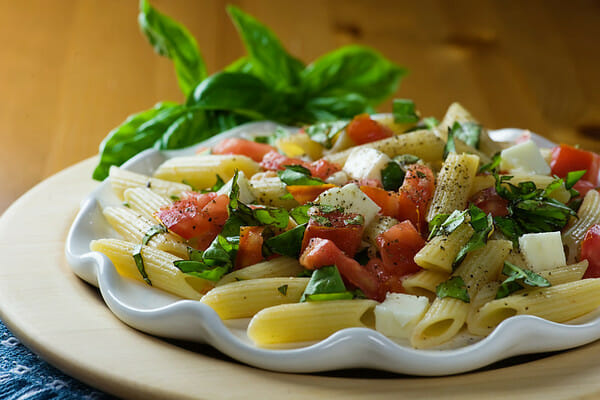 Sometimes you need a good friend to smack you and point out something that you have been missing, even though it has been right in front of you the entire time. My oldest friend, who lives MUCH too far away from me, is such a person. And by oldest I do not mean that she is elderly, I mean that we have been friends since Mrs. Gorman's 4th grade class. Which was a while ago, and she has been with me through thick and thin, in sickness and in health, til death do us part. I was her Matron of Honor, she was my Best Man (long story) and we have a sordid history when it comes to cooking together. Let's just say I will not be posting our recipe for apple pie, nor the song we wrote to go along with it. Her beautiful daughter can cook circles around me, though, and if SHE ever wants to send some recipes my way, now that would be great.Anyway, this is the sort of true-blue friend who tells you what she thinks and knows you will still love her no matter what. So after putting up with a full summer of me saying, Oh, the tomatoes. Oh the basil. Whatsover shall I do?, she basically said, you idiot, how about some caprese? She may have been a little more polite than that, but that was the general drift.
Caprese, right. The two main ingredients of caprese are, um, tomatoes and basil. I knew that. Caprese is usually in the form of a salad, but I remembered this nice recipe I had for pasta caprese, which is totally dependent on really great tomatoes, fresh basil, and the best mozzarella and olive oil you can find. So my good dear friend, you were right as always, and here is the caprese that I should have been making all along.
PASTA CAPRESE, adapted from Cooks Illustrated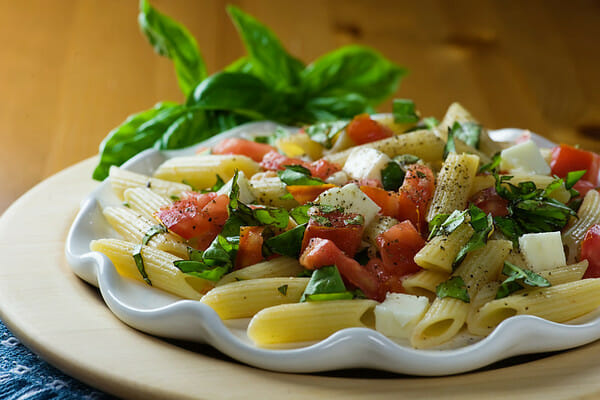 Ingredients
1/4 cup olive oil
Juice of 1/2 lemon
1 garlic clove, minced
Salt and fresh ground pepper
1 1/2 pounds fresh tomatoes, diced
12 ounces fresh mozzarella cheese, diced
1 pound penne pasta
1/2 cup chopped fresh basil
Directions
1. Whisk together oil, lemon juice, garlic and salt and pepper. Add tomatoes and toss to combine.
2. Cook pasta until al dente in salted water. Drain and add to tomato mixture. Add in cheese and toss to combine. Let stand for 5 minutes.
3. Stir in basil and adjust seasonings. Serve immediately.
4. After dinner, call your oldest friend and catch up. It's better than dessert.
Photograph by Bob Carey