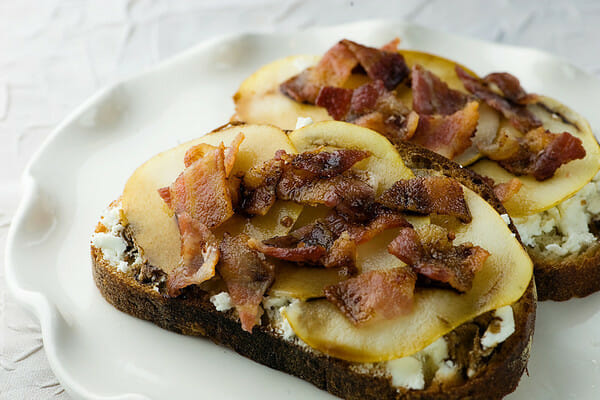 I have gotten quite a few requests lately to discuss some of my favorite cookbooks, which got me to thinking, what ARE my favorite cookbooks, anyway? The three SILVER PALATEs are definitely up there, as is every cookbook I have ever gotten from COOKS ILLUSTRATED. I do have about 200 others on my shelf. Literally. But quite honestly, I spend most of my recipe-hunting time looking through my two giant binders of recipes I have torn out of magazines, gotten online, or just plain made up. So for me to buy a new cookbook…it better be a mad good cookbook.
So with that in mind, please let me introduce you to KITCHEN EXPRESS, by the wonderful Mark Bittman. I do own a couple of Mark's cookbooks already, so he kind of had me at hello, but this one is so right up my alley, it's like he wrote it for me personally. It is not exactly recipes, but more a series of ideas/suggestions for meals that you can make in my golden rule time-space of 30 minutes or less.
In the case of these sandwiches, it was about 10 minutes from start to plate. I had a loaf of ciabiatta bread from Fairway, so I was already ahead of the game. I spread it with some really nice creamy goat cheese. I then cut some paper-thin slices of Bartlett pear and laid them on top of the cheese. Next came some crumbled bacon, and then I drizzled the whole thing with a tiny bit of blueberry balsamic vinegar (you could use regular balsamic, but I have this amazing blueberry kind, thanks to my wonderful mother, who is always bringing me great kitchen treats).
That, my friends, is that. The happy Southern husband and I were in sandwich heaven, as was the teenager, who opted for peanut butter and banana on Wonder Bread, because…well, I have no idea why.
So for those of you who, like me, are playing a nightly version of Beat the Clock with your suppers, take a look at KITCHEN EXPRESS. Link below.

KITCHEN EXPRESS