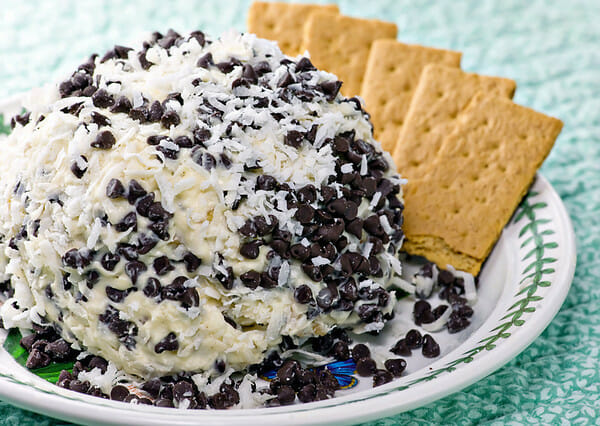 1 (8oz) package cream cheese, softened
¾ cup confectioners' sugar
½ cup butter, softened
2 Tbsp brown sugar
1 Tbsp vanilla extract
¾ cup miniature chocolate morsels
¾ cup finely chopped pecans, divided
Graham crackers, butter cookies or pretzels
1. In a bowl, combine cream cheese, confectioners' sugar, butter, brown sugar and vanilla, beating with an electric mixer until smooth. Stir in chocolate chips and ½ cup of pecans. Refrigerate until firm, about 2 hours. (I was in a hurry and found 1 hour in the freezer was just as good.)
2. Once chilled, shape mixture into a ball and roll in remaining ¼ cup pecans. Refrigerate until ready to serve.
3. Serve with graham crackers, butter cookies or pretzels.