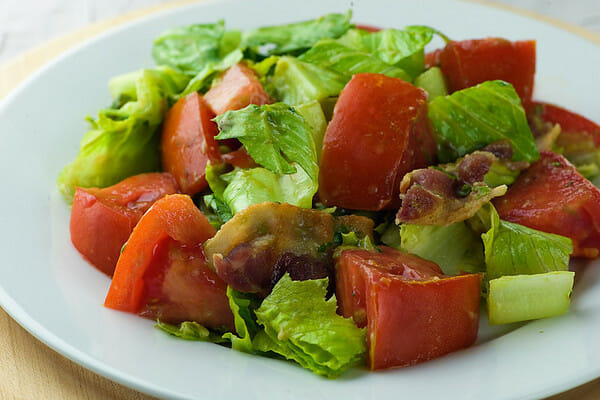 Ingredients
4 slices thick bacon, cooked until crisp and cut into bite size pieces
1 avocado
1/4 cup fresh basil leaves
1 clove garlic
1 lime
1/4 cup olive oil
Salt and pepper
1 head romaine lettuce
2 ripe tomatoes
Directions
1. Puree avocado, basil and garlic in food processor until smooth. Juice the lime and add to the avocado mixture.
2. With the processor running, slowly pour in the olive oil until blended in. Season dressing to taste with salt and pepper.
3. Tear up lettuce and add to salad bowl. Chop tomatoes and add to bowl along with chopped bacon.
4. Add dressing and toss. I like to add the dressing gradually and taste as I go along to make sure the salad is not "over-dressed."