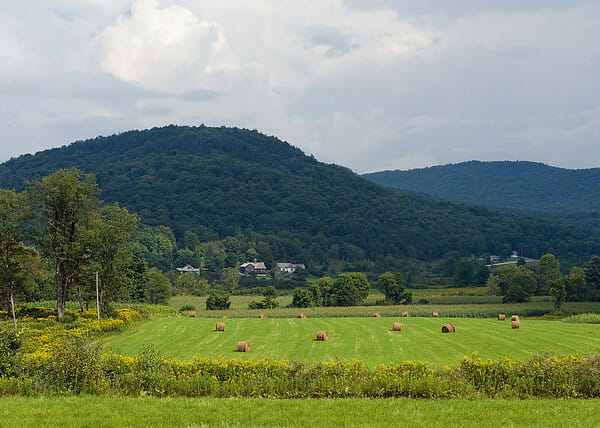 Greetings from beautiful Vermont, where it is green and sunny and green and peaceful and green. I love it here, because almost everything is exactly the same as it was during my carefree childhood days on my grandmother's farm, picking blackberries and pestering the patient farmers during haying, and racing each other through the cornfields when we had specifically been told to stay OUT of the cornfields because you could get LOST and never be FOUND again. (Sorry, we FORGOT!).
Anyway, one of the reasons I love coming back here so much is because pretty much nothing changes. And when it does, I get cranky. So when I heard there was a new outfit in town called Sissy's Kitchen, I decided not to go. Even though my aunt told me it was wonderful. Even though my cousins left a very tantalizing menu in the cabin. Even though I knew Sissy had been the chef at a restaurant in nearby Dorset that I have loved for years. But my teenager was starving — starving! — and we had just arrived and there was nothing in the cabin for breakfast. And so I grudgingly agreed to go and pick up something for her to eat, even though this was a new place in my little town where everything is supposed to stay exactly the same.
You know what?
Change is good.
It is very, very good.
I knew I was in the right place when we saw this sign on the wall, which says "Cook Is Not Responsible For Dog Hair In The Food." I sensed a kindred spirit right away.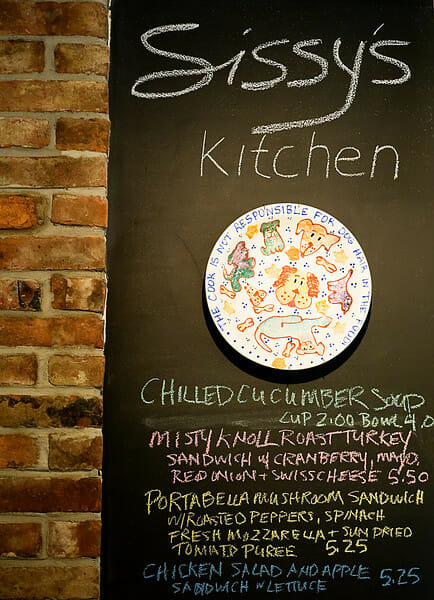 Then we met Sissy, who was as wonderful and welcoming as the incredible aroma coming out of her kitchen. She spent a careful five minutes with the teenager, who wanted a bagel. Sissy did not have a bagel. She did have an astonishing array of other things, however, such as these: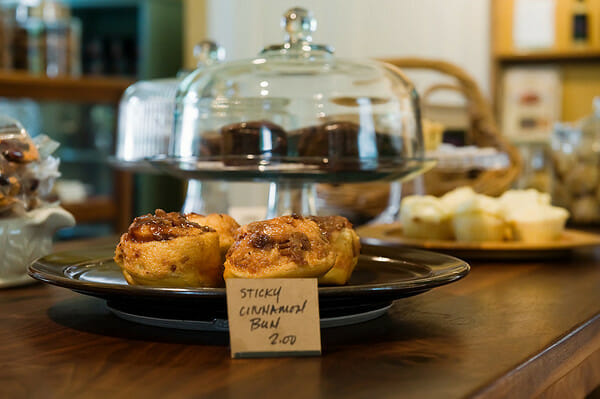 And these.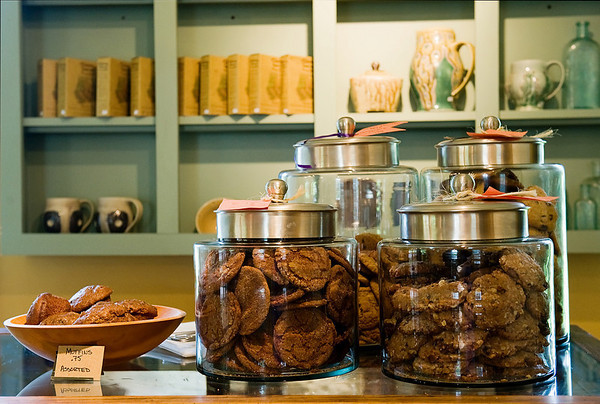 And these.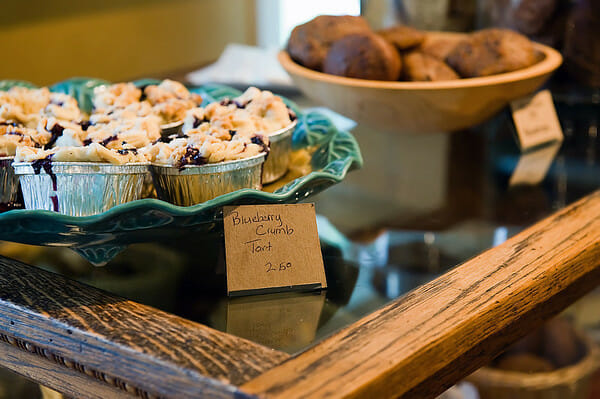 Sissy's Kitchen also has one other very appealing feature, and that is Maille. As far as I can tell, Maille's job is Customer Service. She takes care of the customers while Sissy is working her magic in the kitchen. Maille is excellent at her job, and takes it very seriously.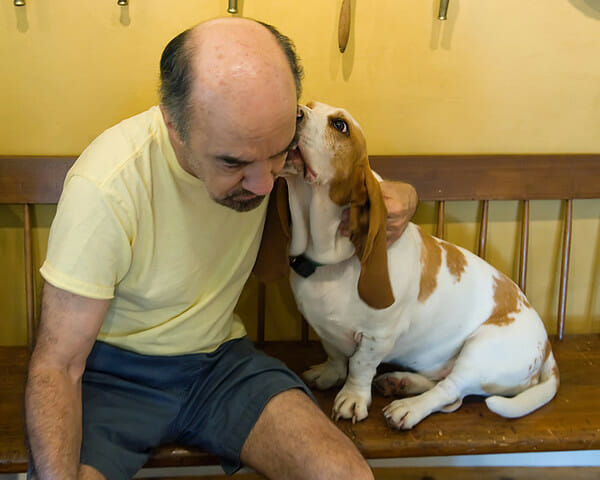 It is a hard job, but somebody has to do it.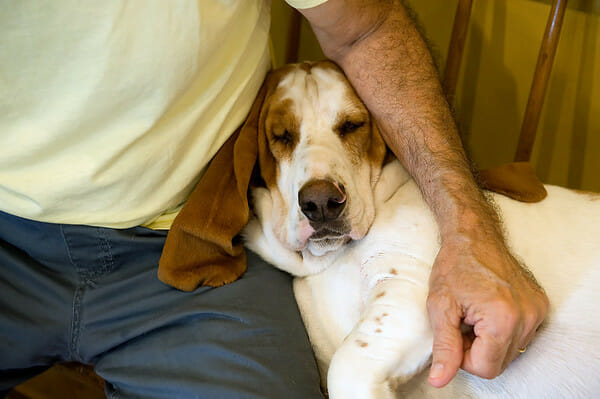 It gets even more taxing when there is more than one customer involved. But Maille kept at it. She never gave up.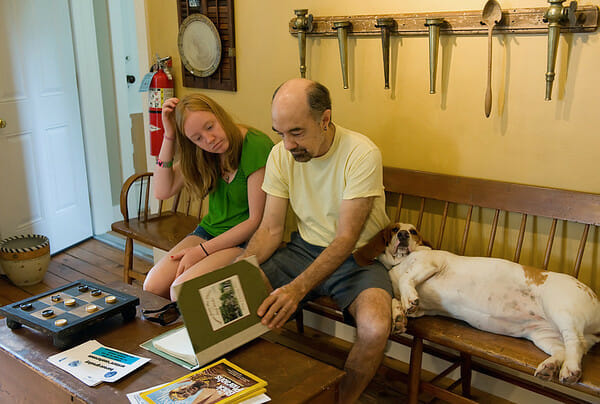 Meanwhile, Sissy was back in the kitchen preparing the breakfast she had talked about with the teenager: a fried egg sandwich with bacon on a brioche roll. Which sounded like something pretty straightforward until it came out of the kitchen and we all had a bite. It was — and I am not kidding — one of the best things I have ever tasted in my life. And I have tasted a lot of things. I don't know what she did to make it the way it was, but oh my goodness. It was out of this world.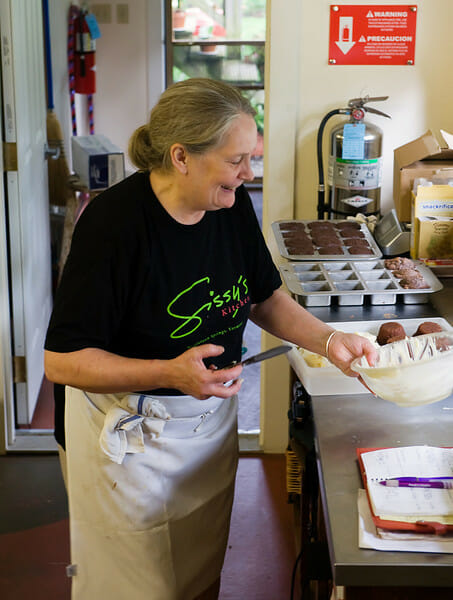 So if you are ever in south or central Vermont, or the surrounding areas of New York State, you owe it to yourself to stop by Sissy's Kitchen,located in Middletown Springs, Vermont on West Street right near the center of town. She is open every day but Tuesday, and while it is mostly take-away, she has a lovely picnic area out front. Here is a link to her website, and you really must take a look at that menu. (And for those of you who live nowhere near New England, I apologize in advance. It's really not fair to make you read this, because then you will weep with tears of deprivation.) I am going to take full advantage of this menu this week by dropping in on Sissy's, and once I am home I know I will be checking in on the menu regularly, as inspiration for my own menus until I am back in beautiful Middletown Springs again….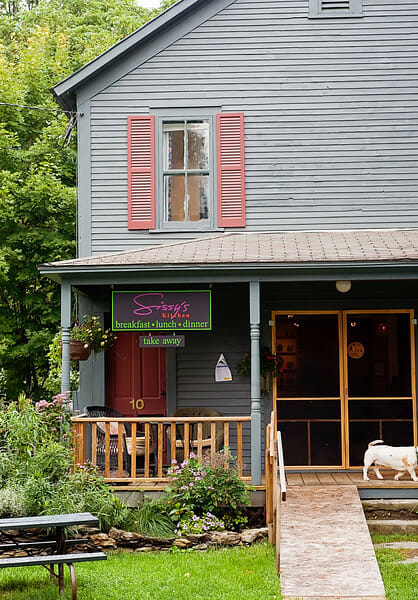 It is only the first day of our vacation, so I think we will be going back one or two times. Or ten. And not just because this is the way Maille looked as we left: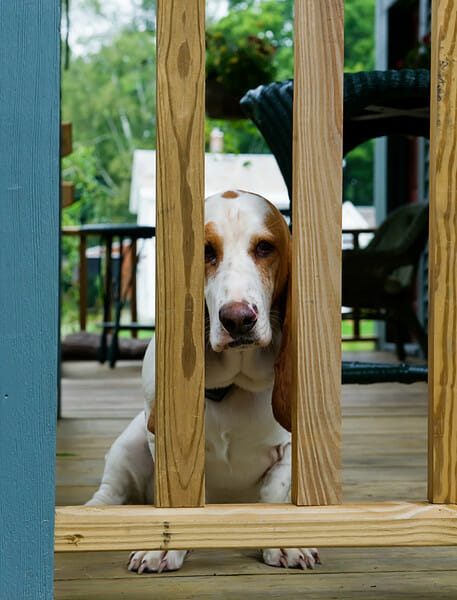 We'll be back, Maille! Promise! Change is good.