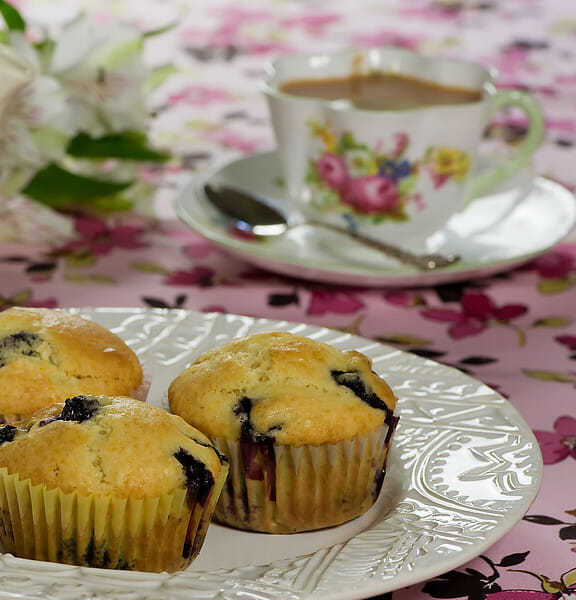 1¾ cups all-purpose flour
1½ teaspoons baking powder
¼ teaspoon baking soda
¼ teaspoon salt
1 egg, beaten
⅔ cup maple syrup
½ cup milk
6 tablespoons butter, melted
1 cup blueberries
1. Preheat oven to 400° and grease 12 muffin cups or line with paper liners.
2. In a medium bowl, whisk together the flour, baking powder, baking soda and salt.
3. In a small bowl, whisk together the egg, maple syrup, milk and melted butter. Add to flour mixture and stir until just combined. Carefully fold in berries.
4. Spoon into 12 muffin cups and bake until golder brown, about 15-18 minutes.