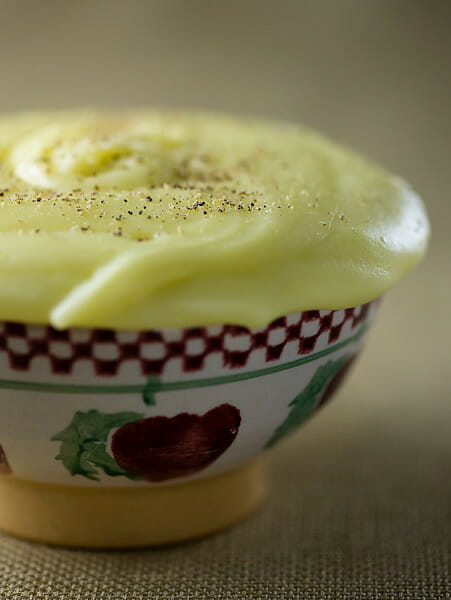 2 pounds Yukon Gold potatoes, peeled and sliced into ½ inch slices
1 tablespoon salt
2 garlic cloves, minced
6 tablespoons butter
1½ cups milk
1½ cup shredded mozzarella cheese
1 cup shredded Gruyere cheese
1. Put sliced potatoes in large pot and cover with water. Add salt. Bring potatoes to a boil, partially cover and, reduce heat to medium low and simmer until potatoes are fork-tender, about 12 minutes. Drain and wipe out pot.
2. Put potatoes, garlic and butter into food processor and process for 10 seconds. Add one cup of milk and process until smooth, about 30 seconds more.
3. Put potatoes back into pot over medium heat. Gradually stir in cheese, stirring continuously until cheese is melted and potatoes are smooth. If mixture becomes too thick, gradually stir in more milk until creamy. Season with salt and pepper and serve immediately.