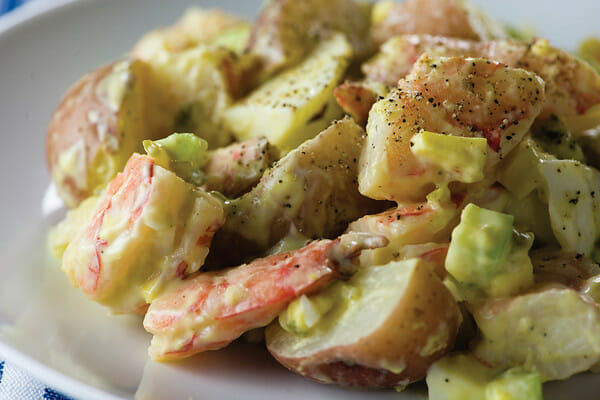 1 pound shrimp, boiled, peeled and cut into pieces
3 boiled eggs, chopped
2 ribs of celery, chopped
1-2 tablespoons relish
1 tablespoon mustard
¼ cup mayonnaise
2 cups boiled baby red potatoes, halved or quartered, depending on size
Cool down both shrimp and potatoes in an ice bath. Combine all ingredients. Add salt and fresh ground pepper to taste. Can be made 6-8 hours ahead and chilled before serving.