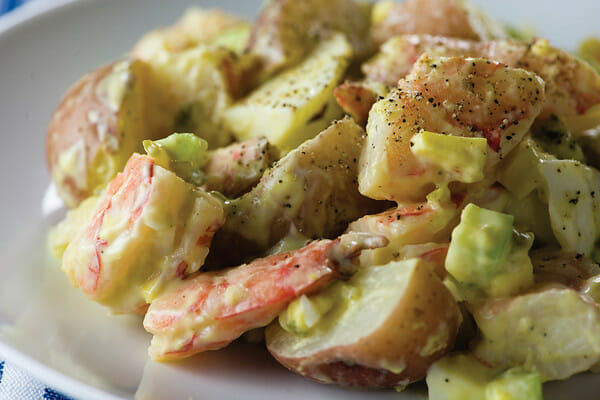 By now you are probably catching on that shrimp is something we have a lot at the Jackson table. Besides the fact that they are Delicious and Nutritious, I've psychoanalized the reasons why they show up on my menu as much as they do and here's what I've come up with.
They are quick and easy and versatile and they aren't as fickle and unreliable as other fish. They won't fall apart on you, they won't stick to the pan, you can pretty much tell when they are done but not OVERdone. And they are just so pink and adorable.
COSTCO. They always have them and they are always great. I know I sound like a broken record, but I am a true believer and there you go.
But I think one of the main reasons is a sentimental one. My romantic Southern husband grew up in Georgia, and if you ever catch him on a day when he is a little tired (like YESTERDAY, when we stayed up until 2am waiting for a certain teenager to come home from the Green Day concert) his alluring Southern accent comes through loud and clear…but he was actually born in Jacksonville, Florida. (Isn't that perfect? Jackson? Jacksonville? Yes, I am easily entertained.)
His grandfather was a shrimper, and I have heard stories that sound like they are straight out of THE PRINCE OF TIDES (the happy parts!) about when he was a kid on his granddad's boat, and the many different shrimp dinners his granny would make from the day's catch. I just get this great picture of a little tan barefoot trouble-maker with the same grin he has today, tracking sand into the house and eating a shrimp supper that his granddad brought home and his granny cooked up. And so maybe that is one of the other reasons shrimp shows up on the menu so often.
Okay, now I feel all warm and fuzzy about my amazing Southern husband, and so here is a song that is one of my favorites because it reminds me so much of him.
Sigh. Where was I?
This particular recipe comes from one of the many "community cookbooks" my father-in-law was always giving me when we came to visit. He was an enthusiastic cook, heavy on the hot sauce, and he had a whole collection of those comb-bound cookbooks that church groups are famous for — the ones where everyone contributes a recipe. All of them were packed with variations on recipes for grits and okra and crayfish (man, do I wish we had good crayfish up here in Yankee territory)….and shrimp, in every possible configuration. This recipe is a great one to put together on a muggy summer evening — just make sure the shrimp are good ones, and that both the shrimp and potatoes are chilled down well in an ice bath before you mix it all up.
Shrimp Salad with Baby Red Potatoes
Ingredients
1 pound shrimp, boiled, peeled and cut into pieces
3 boiled eggs, chopped
2 ribs of celery, chopped
1-2 tablespoons relish
1 tablespoon mustard
¼ cup mayonnaise
2 cups boiled baby red potatoes, halved or quartered, depending on size
Instructions
Cool down both shrimp and potatoes in an ice bath. Combine all ingredients. Add salt and fresh ground pepper to taste. Can be made 6-8 hours ahead and chilled before serving.