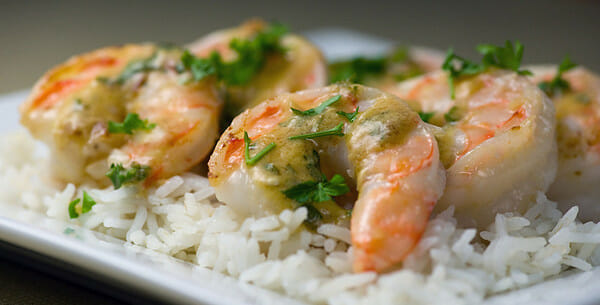 DIJON SHRIMP SCAMPI
I pound large shrimp, peeled and deveined
1 clove minced garlic
2 tablespoons butter
⅓ cup Dijon mustard
¼ cup fresh lemon juice
¼ cup chopped fresh parsley
Hot cooked rice
1. Melt butter with garlic in large skillet. Saute shrimp over medium-high heat until just cooked through, about 3-5 minutes.
2. Blend in mustard, lemon juice and parsley and heat through.
3. Mound rice on place, place shrimp on rice, drizzle mustard sauce over all.
{Please close floating ads before printing.}
---
Article printed from Framed Cooks: http://www.framedcooks.com