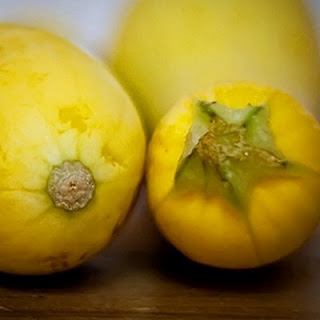 This recipe advertises itself as being able to be done in 20 minutes, which is always a huge plus for me. I love to stretch things out on the weekend, but on a Wednesday (or MondayTuesdayThursday) night, if it can't be made in 30 minutes or under, the Jacksons aren't eating it. I prep the whole thing beforehand, and cook the squash while the steak is resting. And trust me on the steak-resting part; it slices a whole lot easier if it sits for about 5 minutes beforehand. Although in our house that does mean another 5 minutes of mournful dog whimpering as it slowly dawns on her that once again, she is getting kibble for dinner. Not steak. Kibble. One last little note on this particular dish — it can be transformed into a salad by tossing all the ingredients with torn romaine lettuce and drizzling it with a little olive oil. One last last note: the original recipe calls for bell pepper in with the squash so I have included it here, but my family is anti-bell-pepper so I leave it out. Ok, ok, it's ME that is anti-bell-pepper. My husband likes them and is bell-pepper-deprived and gets them in restaurants whenever they are offered. Okay, here goes…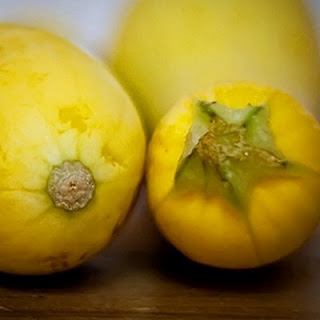 Ingredients
1½ pounds flank steak, marinated in your choice of marinade or not at all, works either way
2 tablespoons olive oil
¼ cup pine nuts
2 cloves sliced garlic
1 pound summer squash (about 2), diced
1 red bell pepper, diced
¼ teaspoon crushed red pepper
2 tablespoons chopped fresh chives
Instructions
Heat grill or broiler to high. Season steak with salt and pepper and grill or broil to desired done-ness, 4-5 minutes per side for medium rare. Let rest 5 minutes before slicing. I am not kidding about the resting.
Heat the oil, pine-nuts and garlic in a large skillet over medium-high heat. Cook, stirring, until the mixture is golden, 1-2 minutes.
Add the squash, bell pepper, red pepper and ½ teaspoon salt and cook, stirring often, until the veggies are tender, 4 to 5 minutes. Sprinkle with chives.
Slice steak and serve with squash mixture. Sneak any leftovers to the dog.
Note: all pictures can be enlarged by clicking on them.