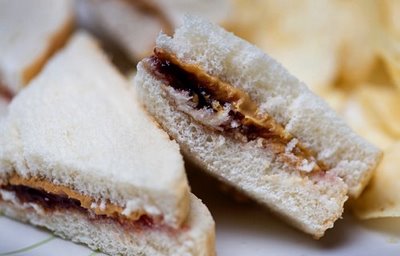 4 ounces cream cheese, softened
2 tablespoons prepared horseradish
4 large flour tortillas
Romaine lettuce leaves
8 ounces thinly sliced deli roast beef
4 ounces thinly sliced cheddar cheese
1. In a small bowl, combine cream cheese and horseradish. Spread evenly over each tortilla.
2. Layer the tortillas with the lettuce, roast beef and cheddar. Roll up. Serve with kettle-cooked potato chips and give a cheer for Sandwich Night. Consider watching old movies from the 80's after dinner. Anything with Molly Ringwald is a great choice.