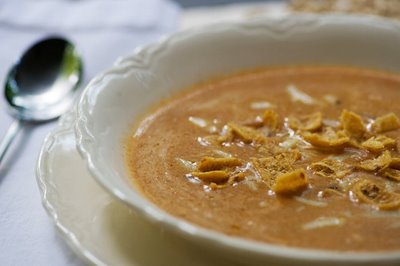 Two 10 oz cans cream of chicken soup
One 10 oz can enchilada sauce
2 cups milk
1 cup shredded cheddar cheese
Shredded chicken -- as much as you like! (I like a lot)
½ cup broken Fritos
1. Mix all ingredients except Fritos in medium saucepan
2. Cook over medium heat, stirring, until thoroughly heated and cheese is melted
3. Ladle into soup bowls and garnish with Fritos
4. If you want to get REALLY elegant, you can also top with chopped tomato, or avocado, or sour cream. But nothing really tops Fritos if we are being totally honest, right?
{Please close floating ads before printing.}
---
Article printed from Framed Cooks: http://www.framedcooks.com